At Bloom Gallery Flowers, we are thrilled to announce that we have reached a significant milestone – completing 1500 transactions through our website! This incredible achievement represents 1500 moments of floral joy that we have had the honor of creating for our customers. We are so lucky to have best customers who treasure our craft and leave us beautiful reviews of appreciation. Just look at some of them: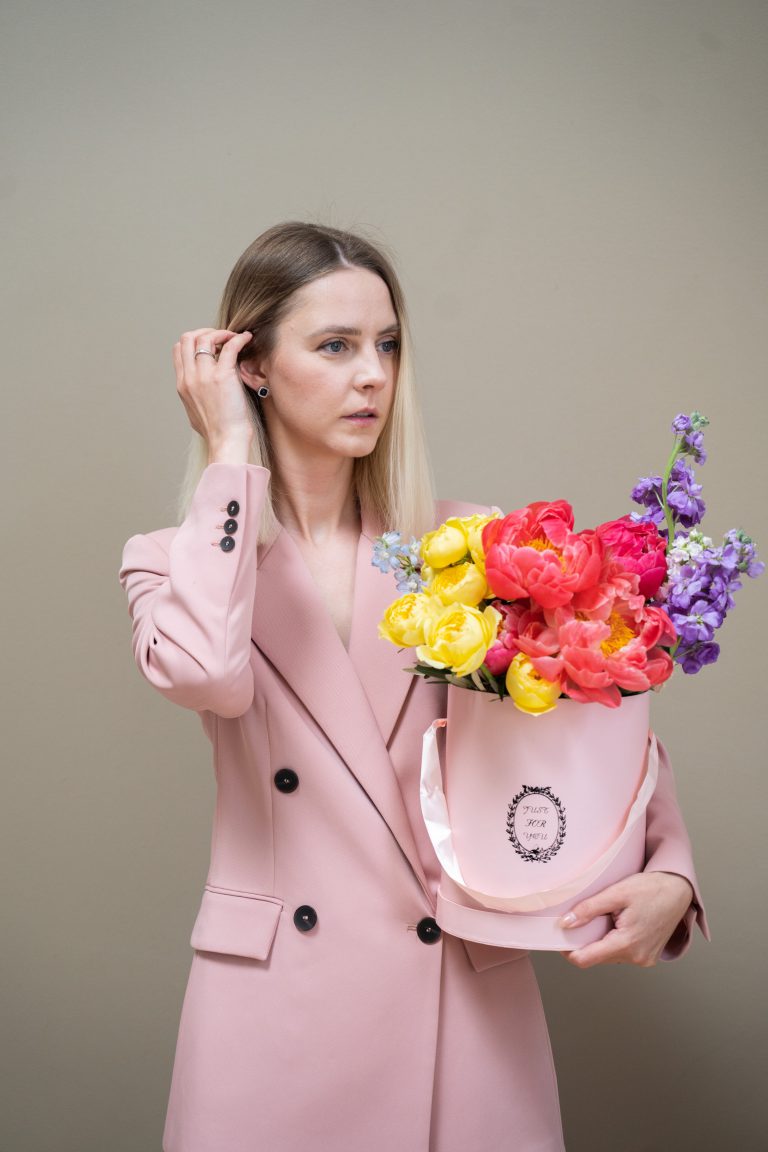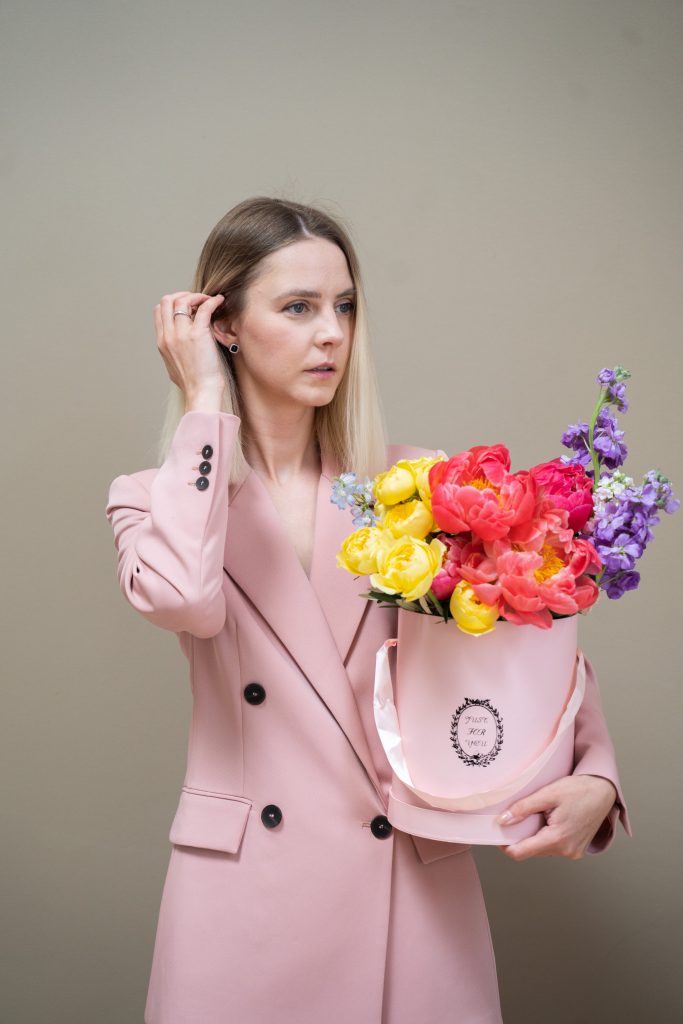 Save on Bloom Boxes and Bouquets in June
We would like to extend our deepest gratitude to all our valued customers for their trust and support. To express our appreciation, we are excited to offer a special promotion throughout the month of June 2023. We are delighted to offer a $15 discount on all Bloom Boxes and Bouquets ordered through our website, www.bloom.gallery. Whether you're looking to brighten up your own space or surprise a loved one with a stunning floral arrangement, now is the perfect time to experience the beauty and elegance that Bloom Gallery Flowers has to offer. To avail the discount, simply enter the code "WEB15OFF" during the checkout process. 
Why To Choose Our San Francisco Flower Shop?
As a contemporary flower shop located in a beautiful city of San Francisco, we take great pride in curating exquisite floral designs that are both unique and visually captivating. Our team of skilled florists meticulously selects the freshest and most beautiful flowers to create stunning flower arrangements that evoke emotion and leave a lasting impression. From signature Bloom Boxes to designer's bouquets, we offer a wide range of options to suit any occasion or personal preference. On top of that, our flower shop is boasting its modern European design of flower arrangements. We love working with seasonal flowers and update flower arrangements regularly. This means that we always have something new to offer our wonderful customers. 
We in Bloom Gallery Flowers strongly believe that the presentation is just as important as the flowers themselves, and we want your gift to make a lasting impression. This is why we pay close attention to how our flowers are "dressed". Most of the flower bouquets come in the craft paper and an additional bag featuring our logo. It is not only stylish, but also a very practical way of packaging.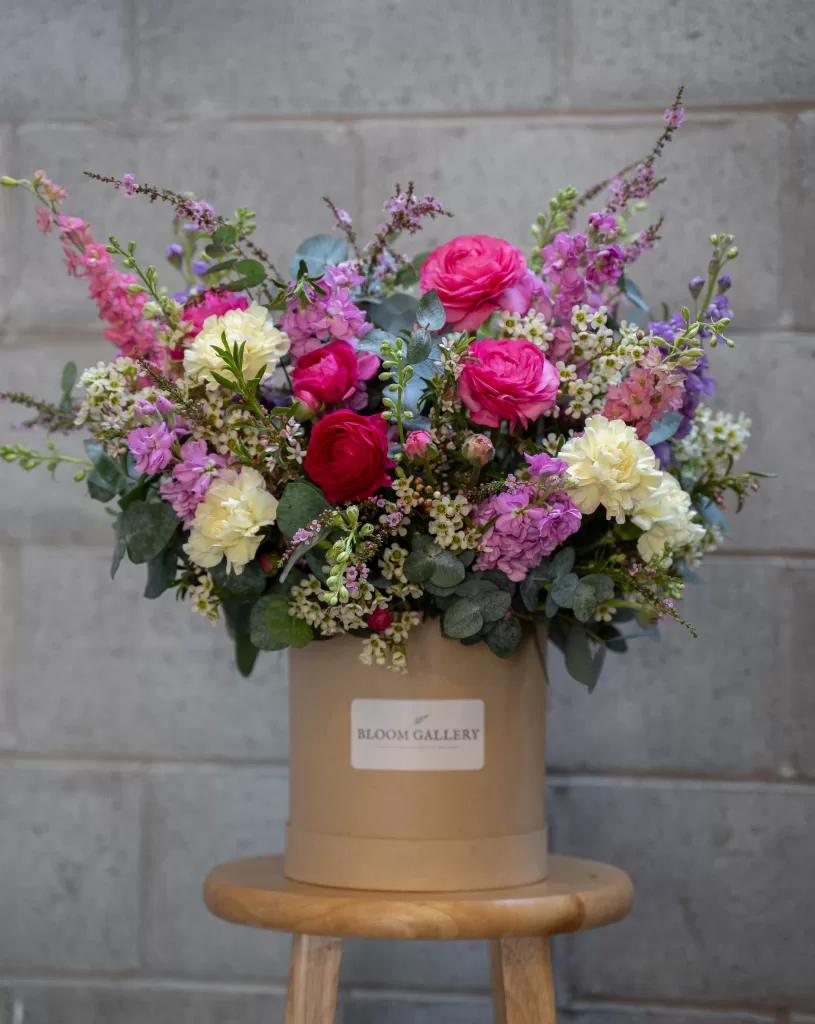 We strive to make your shopping experience as seamless as possible and are always available to answer any questions or concerns you may have through chat, phone, or email. Our experienced flower shop team also understand the importance of timely and careful delivery, which is why we always give flowers personally and never leave them on the porch. And here comes even more – handwritten cards. We add a free handwritten card to every order. Simply send us a text in any language you prefer, and we will personalize your gift with a heartfelt message that will show your loved ones how much you care.
Meet our flower best-sellers
Designer's Choice Flowers
Do you want something outstanding but not sure what exactly? Our creative florists offer "Designer's Choice" bouquets and Bloom Boxes. You shall only choose the size of a flower arrangement and order it in our online shop. For a truly personal touch, you can make a note of the specific flowers or colors you would like to be included in your bouquet or a Bloom Box. Our experienced flower shop team will craft a stylish and modern arrangement, ensuring that your flowers are on-trend and eye-catching.
Our Rose Flower Box special! Gorgeous and intriguing, sentimental and powerful, this astonishing Bloom Box is made of the soft color roses and light green stems of eucalyptus. "First love" is absolute bestseller of our San Francisco Flower shop. This Bloom Box is number one not only for the Mother's Day and St. Valentine's Day flower delivery, but also for other wonderful occasions – birthdays, anniversaries and of course, baby showers. 
For couples planning a San Francisco City Hall, we have an exclusive offer – wedding bouquets in different sizes and color palettes. We know that not every couple needs a full-service wedding but still wants their special day to be perfect. Our bridal bouquets are designed with the couple's vision in mind, whether they prefer a traditional white bouquet or a colorful arrangement that reflects their personality and style. We even offer a matching boutonniere set for a full harmonious look. 
We also understand the importance of catering to the unique needs of LGBT weddings, and we're happy to offer bridal bouquets tailored to the couple's preferences. Every wedding day is important to us, and we're dedicated to supplying you with the blooms of your dreams. 
At Bloom Gallery Flowers, we are dedicated to providing a stress-free and memorable experience for every customer, and we can't wait to help you make your next occasion extra special. Contact us today, and let Bloom Gallery Flowers help make your floral dreams a reality.