Britney and George reached out to Bloom Gallery eight months before their wedding in May 2021. Britney knew exactly what she wanted and she had a strong concept of what she wanted, how her perfect wedding should look like. The couple wanted their wedding to feel formal and classic for the ceremony and rustic and romantic for the reception. We assisted her in bringing her concept to life with discussing all the details and exploring options with her. 
Do you like small intimate weddings? We do! Joy and Carry chose The Mountain Terrace to exchange their vows and celebrate their special day with family and friends. The only request the bride had was to have calla lilies incorporated into her wedding flowers. All other details were on us. We are extremely proud that the couple trusted us.

Do you remember a time two years ago when the pandemic began and we all self-isolated at our homes? Imagine how happy we were to receive a wedding flower request from Sarah and Conor and to help them to make their ceremony truly special. It was a small but opulent celebration for close family members in a town of Atherton.
We are very proud to showcase a beautiful summer wedding of Haley and Julian. Both wedding ceremony and reception took place in the California Golf Club – a private location and a hidden gem of the Bay area boasting fine fescue grass and outstanding views of the rolling hills. A couple's desire was to have a cozy and elegant wedding event. We agreed that blush pink and cream flowers would be prevailing in its decoration.
It seldom rains in Northern California. But it was one of these days. It was a very special day when Elain and Nick said "I do" in front of family and friends and exchanged their vows. A big work was done to set up a alfresco wedding ceremony and reception in Sunol's Casa Bella Event Center. Despite it was changed to indoor location on the day of the event, it looked amazing.
Sarah and Jacob chose a rustic Deer Park Villa for their wedding day. This four acre wedding venue, with our enchanted Redwood Grove and outstanding garden paradise, is the perfect setting for a wedding celebration. No doubt that the wooden wedding arch was a centerpiece of the wedding set up. Nestled within the towering redwood trees, this circle arch created cozy and intimate atmosphere for the marriage ceremony. 
In the wedding of Stephanie and John roses were a key component. They had a beautiful gazebo with white, pink and salmon colored roses and eucalyptus twigs on the side. The bride was caring a bridal bouquet made of roses and carnations in the same color palette. Many other flower arrangements throughout the venue included table centerpieces, sweetheart and cake table decorations. Welcome sign and cocktail tables were mainly decorated with eucalyptus twigs bringing a rustic chic touch to this beautiful wedding ceremony.
A head florist of Bloom Gallery Flowers and her team generate lots of ideas to bring your wedding ideas to life. We love creating flower arrangements that reflect theme and mood of the best day of your life. What can be better than to receive reviews like this: "Our wedding vision completely came to life thanks to her and her team and I'm forever grateful for it". 
Brian & Thanh has a wonderful summer wedding in a classical style. We are happy to share the results with you.
Bloom Gallery Flowers is proud to present a San Francisco wedding of Nick and Brent. It is so much fun to create flower arrangements for a same-sex wedding ceremony and reception. This is simply because the options are limitless! This is amazing that the acceptance of the LGBTQ+ community has increased and the traditional flower arrangements have evolved to represent the unique and beautiful relationships of same-sex couples.
"To love is nothing. To be loved is something. But to love and be loved, that's everything."
Bloom Gallery Flowers is a San Francisco based contemporary online flower shop, specializing in floral designs and beautiful wedding decor.
We offers a wide variety of florist products, from small bouquets for individual clients to large orders for weddings. It is important for us to pursue an individual approach for every customer and really care about client satisfaction.
Anastasiya, the owner of Bloom Gallery Flowers, founded her business unexpectedly when she was searching for the perfect bouquet for her own wedding. She quickly realized that she wanted her bridal bouquet to reflect her personal style and emphasize their couple's story. She was seeking a  personal touch and ended up creating bouquet herself.
From that moment she realized the importance of an individual approach for every client.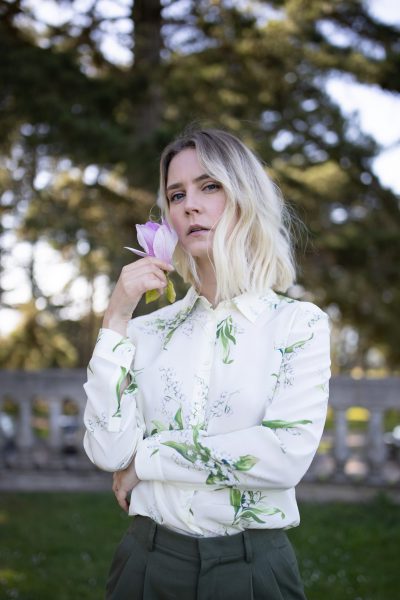 Please fill out the form, so we can learn more about you and your needs.