Why do people buy flowers?
We in Bloom Gallery Flowers flower shop are convinced that flowers are the best therapists you can book or, in our case, order. 
It is a proven fact that flowers or blooms, how we call them with love and passion, have a long-term positive effect on moods. In particular, study participants explained that they felt less depressed, anxious or agitated after receiving flowers, and demonstrated a higher sense of enjoyment and life satisfaction. Flowers are unique and beautiful; they help us to live better and create intimate connections.
It is a known fact, that the biggest reason, why we arrange a flower delivery for the people we love, is to connect with them emotionally. Whether it is love, sympathy, appreciation, celebration, romance or thinking of you goal, flower can help to communicate the deepest feelings in the most elegant and exciting way.
Blooms trigger dopamine – this effect is known as a "dopamine rush". When you loved ones receive flowers, they immediately feel happier and forget (at least for a moment) about their daily routine and problems. This hormone helps your favorite people to travel to the cloud seven and become the most delightful people ever. The beauty of flower delivery is that it is an unbelievably simple and cost-effective way to make your dearest people smile. Just go to the online flower shop bloom.gallery/shop and choose colorful bouquets or Bloom Boxes for the flower delivery. Our San Francisco Florist will do the rest in the most efficient and creative way. 
Are flowers worth a gift?
Absolutely! When we say it with so much confidence, we really mean it. For centuries, blooms have been used as a token of appreciation, a tactile apology, and event a gift to deliver a message "Please, get well soon" or "We miss you!". When ever it is a baby shower or an anniversary, birthday or a corporate gift, St. Valentines, or Mother's Day – flower arrangements speak volumes. 
We may gamble our luck and surprise a person we do not so well about. In this case flowers will be a spot-on gift. They come in various shapes, colors, and fragrances. Some of the most popular flowers you can find in the San Francisco flower shop are carnations, roses, dahlias, and daisies, among others and seasonal blooms. They also vary in color shades like bloody red, gentle pink, sunny yellow, gorgeous blue, and even white flowers. Some of the fragrances might blow you away – what about garden roses as an example? So, we can always find a perfect bouquet and flower Bloom Box for your occasion, even if you do not wish to express too much feelings and emotions. 
But what about people you sincerely love and appreciate? You still can use gorgeous blooms as an all-occasion gift. To celebrate their birthday or anniversary, great achievement or simply say "I love you" you can order Designer's Choice bouquet or Bloom Box. Once you tell the florist a little bit more about the recipient, you will see a beautiful flower creation which will reflect his or her personality. Of course, if you prefer to do a research yourself and choose from the list of flower arrangements, you are very welcome to do so. The important part is that our San Francisco flower shop has all-year and seasonal blooms of any taste. All bouquets and Bloom Boxes you wish can be ordered in several sizes. It is convenient, right?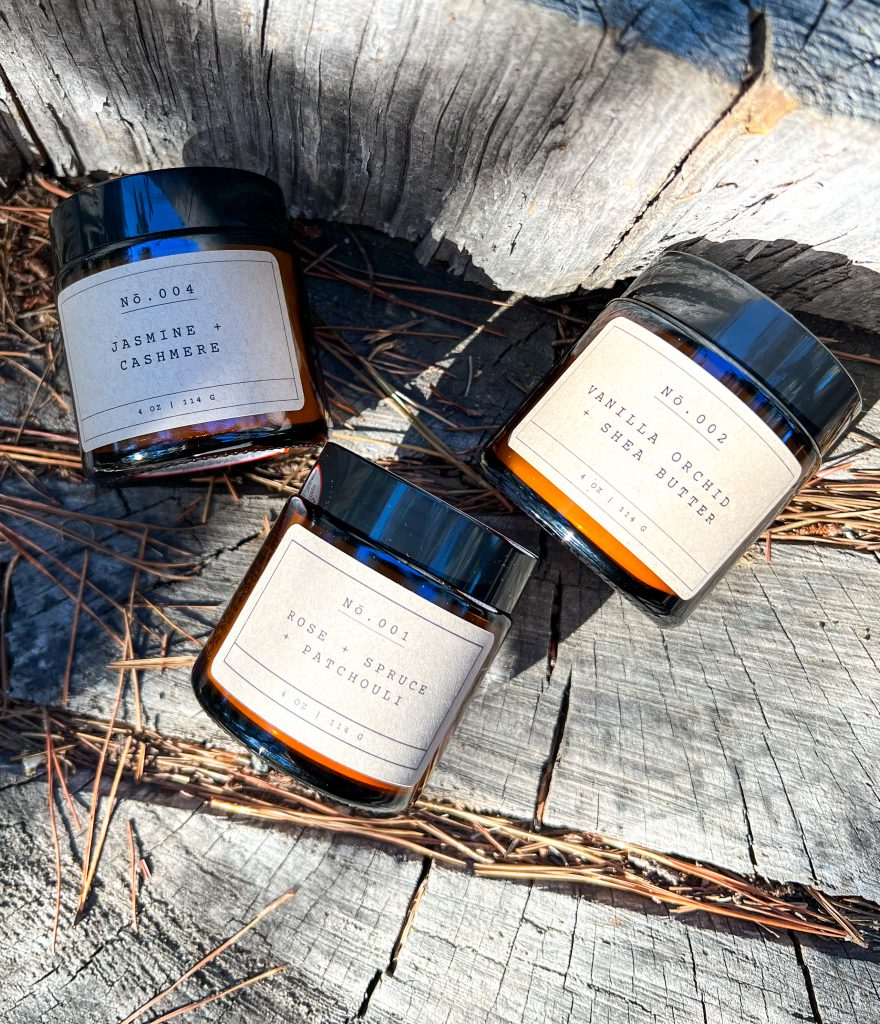 If you feel that flowers are amazing but still not enough, make them part of the gift. We in Bloom Gallery Flowers offer a great gift addition – a handmade candle made of the mix of natural waxes. Sustainable candles are available in three fragrances. Each of them will fill in your favorite space at home or in the office with the best aromas to make you relaxed and satisfied. Together with your flower delivery you can always request a handwritten card, which will bring even more joy and add on a special touch to the all-day celebration.
But what about the occasion when we hurt someone special? We are all humans and we all make mistakes. As much as we want to mend those broken bonds and welcome those people in our lives again, the appropriate words for this rarely come out of our mouths. No worries. Do not let that person go. Tell them how much you want their forgiveness with some gorgeous blooms. What about "French Kiss" Bloom Box?
It is said, but life brings us unfortunate surprises sometimes. These are moments when we feel a need to express a sympathy, send our condolences and tell the person how much we care. Flowers can talk better than words in this case. "Garden Fantasy" bouquet and Bloom Box are made exclusively with white flowers like roses, anemones and other seasonal flowers in white colors. They are both the flower shop's absolute best-seller for this kind of occasions. 
So what is the purpose of flower shops?
Flower shops are the home to many different types and variety of flowers. On top of that, flower shops are retailers that create unique design and sell floral arrangements to individuals and arrange beautiful décor for large events. But wait a minute, why do we need flower shops if you can buy flowers in the regular grocery store?
It is a very convenient way, when you jump in to buy some groceries on your way home and grab a couple of blooms as well. We still believe that flower shops and Bloom Gallery Flowers should exist and develop. Here is why:
1. Freshest blooms. We take best blooms from the flower market and make all our best to take great care of them. Our bouquets and Bloom Boxes will make you happy at least 5 days.
2. We treasure personalized approach. Our customers can reach out to us via multiple ways of communication: phone, email, personal visit to our studio, request on the web site, social media messenger. We treasure every order, every person and do everything to keep long term relationships with our valuable customers.
3. Creative design. Did you have a change to check out our online shop? If not, please do it to make sure we are telling the truth. All our bouquets and Bloom Boxes are unique and do not repeat a design of the flower shop next door. Our San Francisco head florist takes a pride in bringing European flower design style. She creates lush arrangements with lots of air and volume. Every season you will see additions to the current flower shop. This fall the absolute bestseller is "Golden Hour" bouquet. Stylish and dusk in colors, it will create a very special atmosphere in your home or in your office. 
4. Shop online. It is so convenient that you can now shop flowers for yourself or for your loved ones comfortably sitting on your couch. Even late at night you can shop around on our web site or your favorite marketplaces. Searching for something specific? Great! Prefer a Designer's choice? We appreciate your trust and will do our best so that you have the best flower delivery. Once you make an order, we will start working on it first thing in the morning. 
5. We deliver. You are always welcome to pass by our Studio in Mission District and pick up your blooms for free. But in case you order for a special person or simply saving time, we are happy to deliver your flower arrangements in San Francisco and some parts of Bay area.
6. We take preorders. You do not need to wait until the very last day to order flowers for your mom's birthday or a best friend's baby shower. Take your time and make an order in advance. We will make sure that it would be delivered on time to where you need.
7. Corporate orders. It is a usual situation that you have a big celebration in your office and need lots of Bloom Boxes. Do not want to hurt feelings and prefer all the same flowers? Deal! We will prepare a bulk order and deliver it to your office exactly when you need it. Prefer creations different in style? We love that! Contact Bloom Gallery Flowers directly to discuss more.
8. Special events. Are you a customer of ours and planning a wedding? Congratulations! Or may be you have a corporate Christmas party or a cozy family dinner on the books? We have you covered. You already know how creative and punctual our team is. Do not look further and reach out to San Francisco Flower shop today. Simply tell us what you envision for your big day or other event, and we will make our best to bring your idea to life.
There are so many more reasons. We guarantee professional approach and one stop flower shop where you will be appreciated. Contact us today to make your flower order or an event request.