Description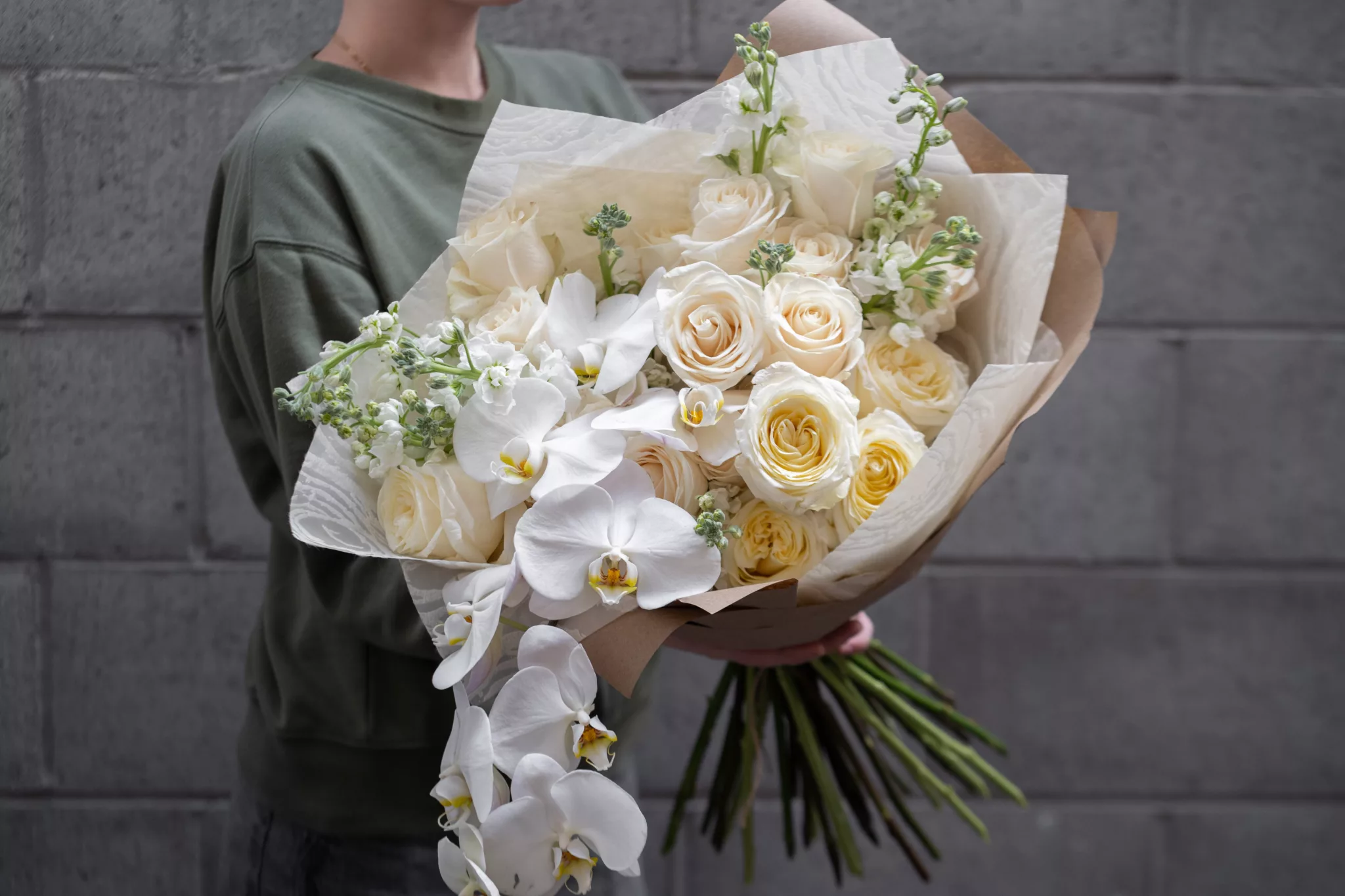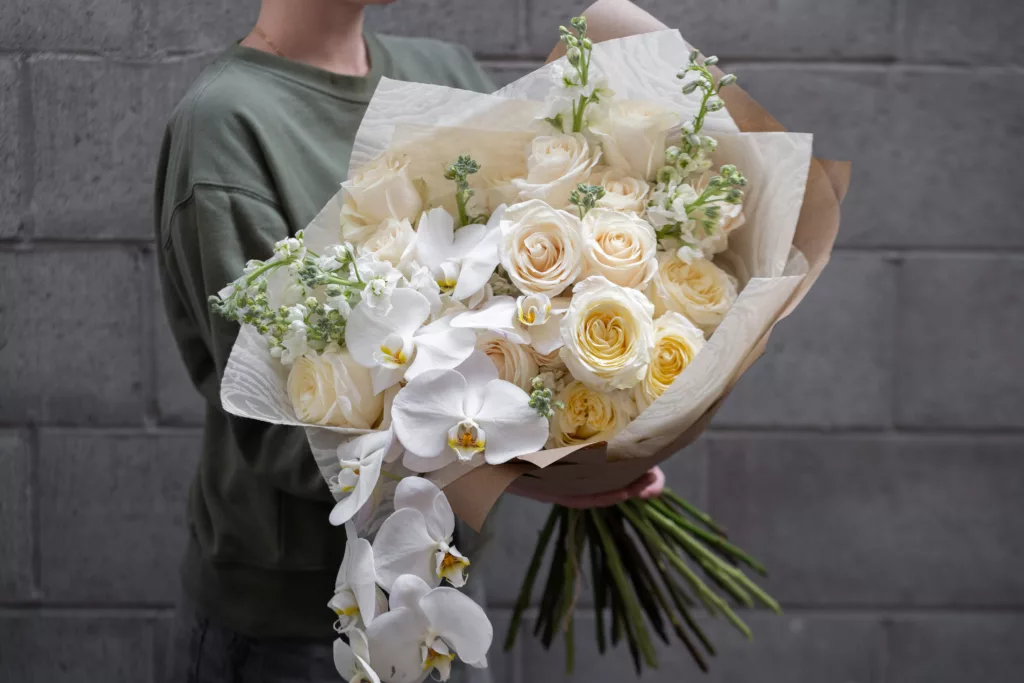 Introducing the "White Roses & Orchids" flower bouquet – the best for online order and flower delivery in San Francisco and North California. This luxurious arrangement features a breathtaking bunch of pure white roses, perfectly arranged to showcase their delicate petals and subtle fragrance. This flower bouquet is accented by a gorgeous hanging orchid, which gracefully drapes down to create a mesmerizing display.
Our San Francisco florist uses only roses of the highest quality. They are hand-selected to ensure all blooms are at the peak of their beauty. The creamy and white color of the roses adds a touch of sophistication and elegance to any setting. In the same time, the hanging orchids are equally stunning, with their delicate petals and exotic look. Our San Francisco shop crafted this combination of the roses and orchids, which creates a harmonious aesthetic that will leave a lasting impression on anyone who sees it.
The "White Roses & Orchids" flower bouquet is the perfect gift for any occasion, whether you're celebrating a special event or just looking for a beautiful way to brighten up your home or office. We are confident, that it is also an ideal choice for anyone who loves fresh flowers and wants to add a touch of natural beauty to their space.
The "White Roses & Orchids" bouquet with gorgeous orchids is easy to care for and comes in a stylish, reusable vase that will make a beautiful addition to any decor. With its combination of classic beauty and modern elegance, this flower bouquet is sure to become a cherished part of your home or office for years to come. Order your flower bouquet today for a flower delivery and experience the beauty of this stunning arrangement for yourself!
Occasions: Birthday, Anniversary, Corporate gifting, Baby shower, Retirement, Get well, Sympathy, Thinking of you