San Francisco City Hall: Architectural Marvel
Standing as an architectural masterpiece, San Francisco City Hall graces the heart of the booming city with its neoclassical grandeur. Its monumental design, inspired by the Beaux-Arts style, makes it one of the most attractive spots of the Golden Gate city. With its soaring dome, reminiscent of the grandeur of ancient Roman temples, and flanked by stately Corinthian columns, San Francisco City Hall exudes an air of unparalleled sophistication and charm. Every detail is thoughtfully crafted: from the intricate ornamentation to the graceful archways, it offers a visual feast for admirers of architectural excellence.
The good thing is that this iconic building not only serves as the seat of the city's government and stands as a symbol of San Francisco's rich history and enduring elegance, but also can become a wonderful venue for your next event. Weddings, galas, dinners and business gatherings – simply imagine your event in the magical rooms of the San Francisco City Hall. This venue together with the flower design of our San Francisco flower shop will make any occasion simply memorable.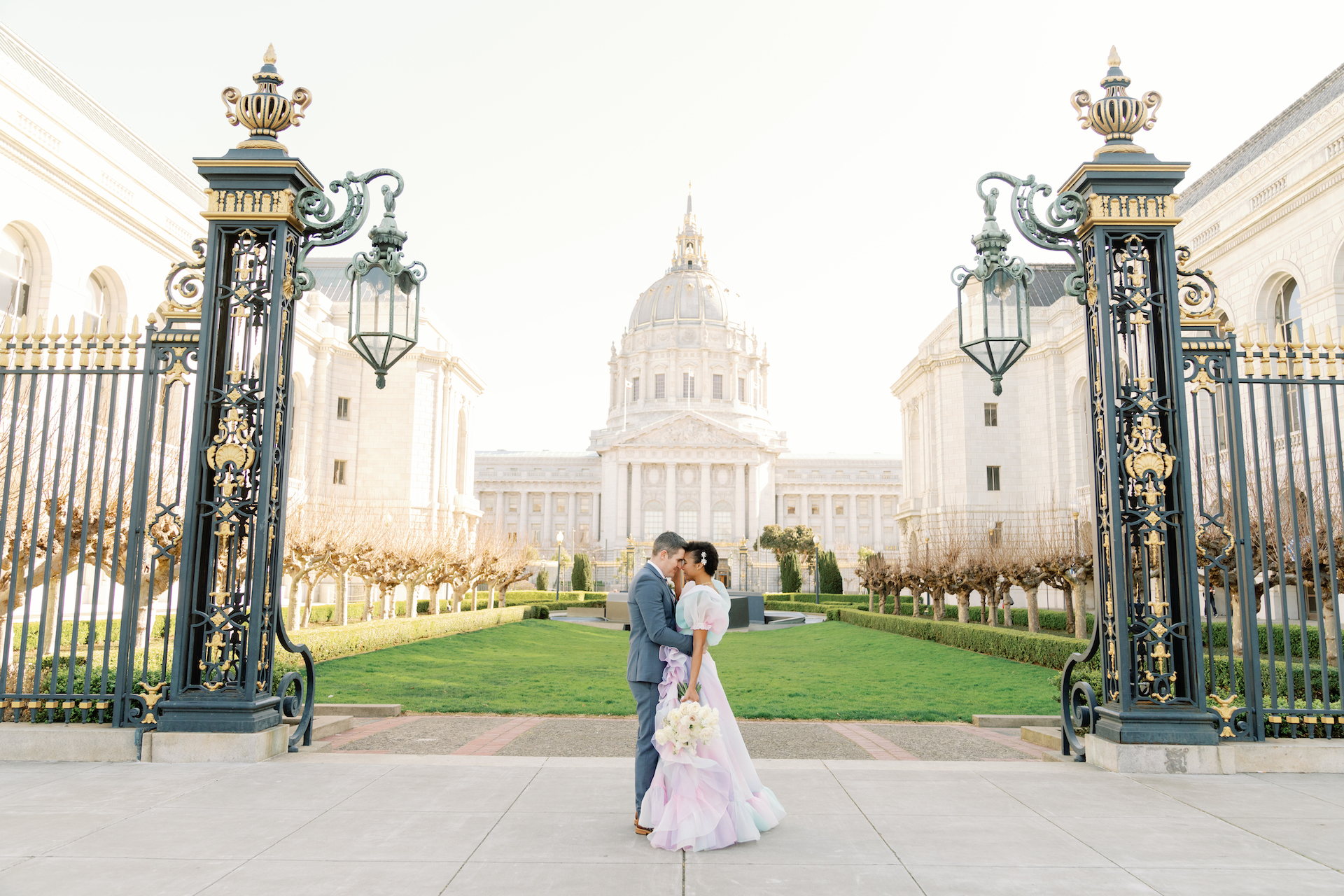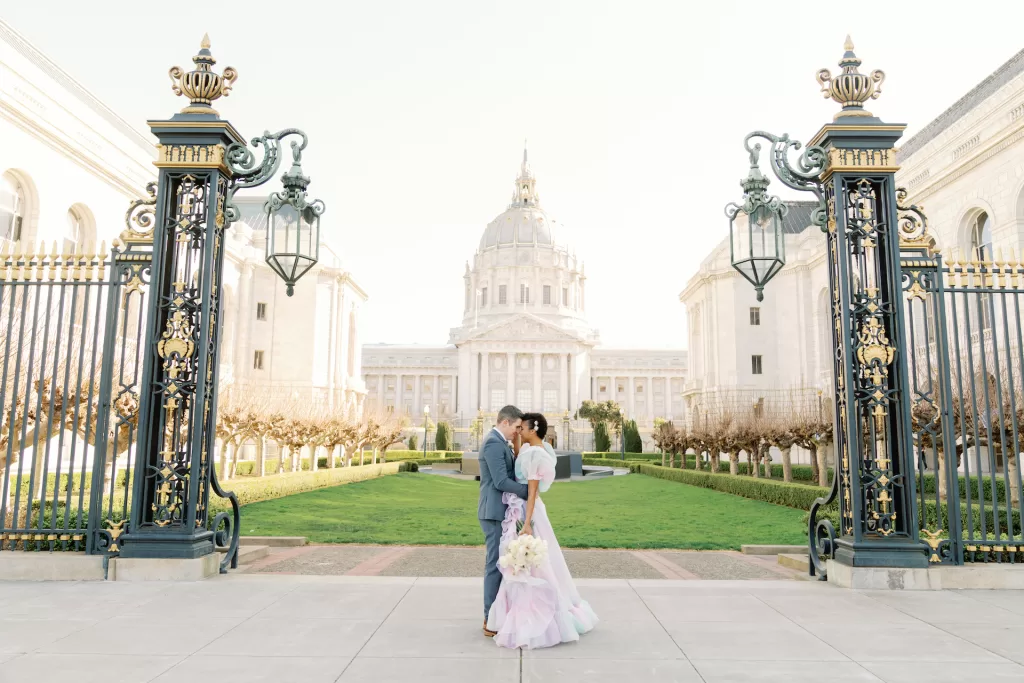 Gorgeous Event Spaces for any occasion
Have you ever visited the San Francisco City Hall? This historical building proudly offers an array of distinguished event spaces, each boasting rich history and witnessing significant moments. The crown jewel, the Rotunda, attracts attention with its breathtaking marble staircase, accurately restored to its original grandeur. This splendid feature serves as the focal point of any gathering, offering a versatile configuration that accommodates various event styles. The space along the Grand Staircase provides natural stages for musicians, speakers, or brides, adding an extra layer of charm. But picture this exquisite setting decorated with an array of stunning blooms, flower arches or hanging flowers. It will definitely elevate this space to an enchanting level of natural beauty and grace.
From the vantage points of the balconies on the upper floors, guests can dine while taking in the events below, all while being surrounded by ornate carvings and the mesmerizing interior of the dome. When hosting an evening event, you can become part of a miracle: as twilight descends, the Rotunda is bathed in a gentle, soft white light, accentuating the architectural marvels which make this space truly special.
Adjacent to the Rotunda, the North Light Court emerges as City Hall's most versatile room. Boasting elegant marble walls and expansive skylights spanning its 7,000 square feet, this space exudes a timeless grace. Meticulously restored to its original design, the North Light Court is a canvas that lends itself seamlessly to a spectrum of events, from lectures and presentations to sumptuous dinners and weddings. It comfortably accommodates up to 430 guests for a seated dinner. If your event is slightly smaller, it is also worth checking the South Light Court – you won't be disappointed with its historical design and charm.
For more intimate and compact events, the balconies and galleries of the San Francisco City Hall offer an alluring setting. Perfect for short events and gatherings, these spaces provide an intimate yet distinguished ambiance, allowing guests to bask in the architectural treasures that define City Hall's historic legacy.
Whether you seek the grandeur of the Rotunda, the versatile elegance of the North Light Court, or the intimacy of the balconies and galleries, our San Francisco Flower Shop will help you to make your event stand out and set the stage for moments of significance and celebration. We are working thoroughly on every detail to make sure that your event – wedding or a gala dinner, conference or other business gathering, exceeds your expectations.
Elevate Your Event with Exquisite Flower Arrangements
Being selected as an approved vendor for San Francisco City Hall is a distinction that we hold in the highest regard. It's a testament to our dedication to providing exceptional flower arrangements and an acknowledgment of the thorough care we bring to every event. This endorsement not only underscores the quality of our work but also affirms our commitment to upholding the standards of excellence and special attention to the historical heritage that City Hall represents.
For weddings and gala events, we go above and beyond to ensure every detail is added with a special touch. You simply have to choose the color palette you would like to have for your big day. Do you like roses and peonies? Of course! Imagine lavishing free-standing or classical arches adorned with your favorite fragrant summer peonies intertwining with outstanding roses. Together, they create an enchanting passageway that leads to a momentous celebration. Your favorite flowers take center stage, weaving a narrative of beauty and significance throughout the venue. We always prioritize the couple, ensuring that the flowers complement rather than overwhelm the space. We understand that weddings and galas are more than just events – they're cherished memories in the making.
Business events find a harmonious blend of professionalism, corporate style  and creativity in our arrangements. We incorporate your company's distinctive colors into the floral displays, seamlessly integrating your brand identity into the ambiance. Moreover, we infuse the event's theme and purpose into the floral design, whether it's an annual conference, a product launch, or a milestone celebration. This personalized touch adds a layer of depth to the décor, making your corporate gathering both impactful and memorable.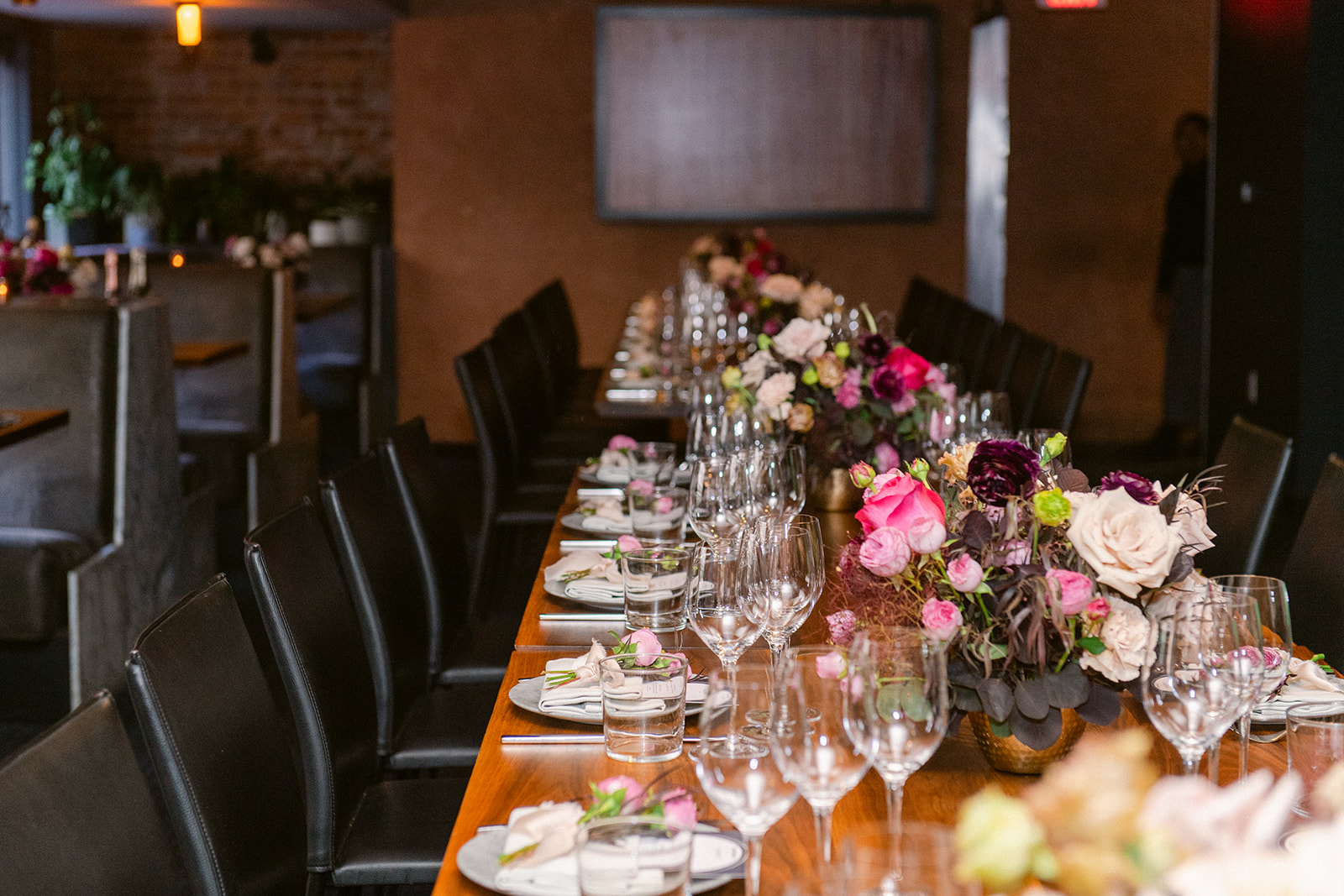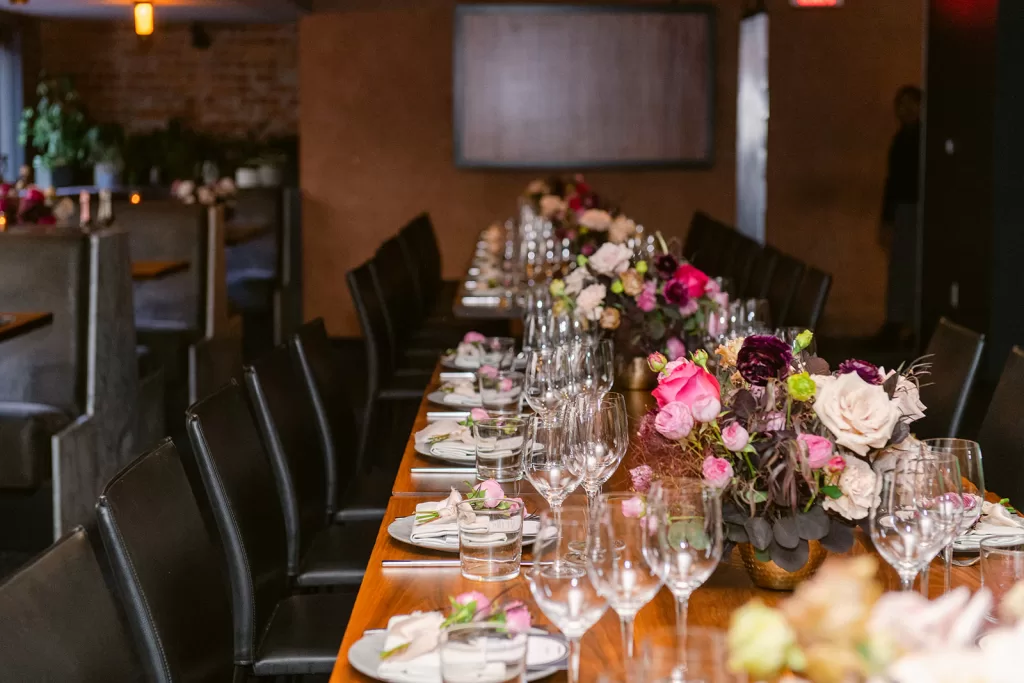 At every turn, floral arrangements of Bloom Gallery Flowers harmonize with the spirit of the occasion, elevating the experience for you and your guests. From weddings and galas to corporate gatherings, our commitment to excellence is woven into every petal and leaf, ensuring that your event at San Francisco City Hall is phenomenal.
Bridal Bouquets for Intimate City Hall Ceremonies
Planning an intimate ceremony at San Francisco City Hall? Contact Bloom Gallery Flowers and our San Francisco florist will craft a wonderful wedding bouquet which will not only reflect your nature, but will be in line with your vision of the big day. Our flower shop believes that bridal bouquet is one of the most important staple pieces as a stunning bride walks down the aisle on the big day. Paired with her gorgeous dress and complementing the décor of the wedding celebration, a wedding bouquet is a perfect way to make a statement. After all, it's the last thing to carry before the wedding ring is placed on the finger.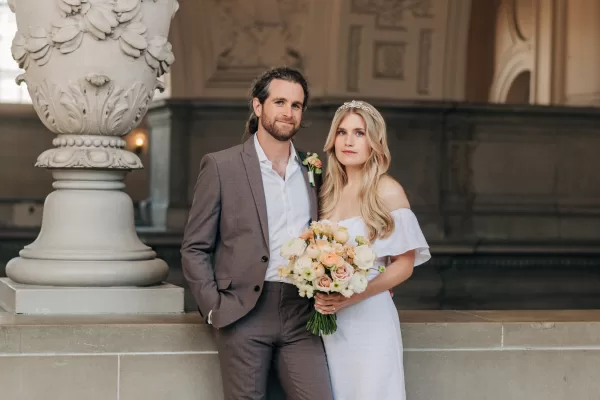 Check out our flower shop's wedding bouquet collection to find inspiration or perfect blooms for your wedding day. Our exquisite bridal bouquets are designed to complement the intimacy and romance of City Hall ceremonies. Every bride is unique, therefore we offer customization of every bouquet we have in the shop. Whether you envision a classic round bouquet of roses or a more unconventional long stem arrangement, cute nosegay or an eye-catching hand-tied or a medium size bouquet, we are dedicated to ensuring that your bouquet is a reflection of your style and the significance of the occasion. Please read more about our offers in our blogs so that you can choose the best bridal bouquet and have a smooth wedding bouquet ordering process.