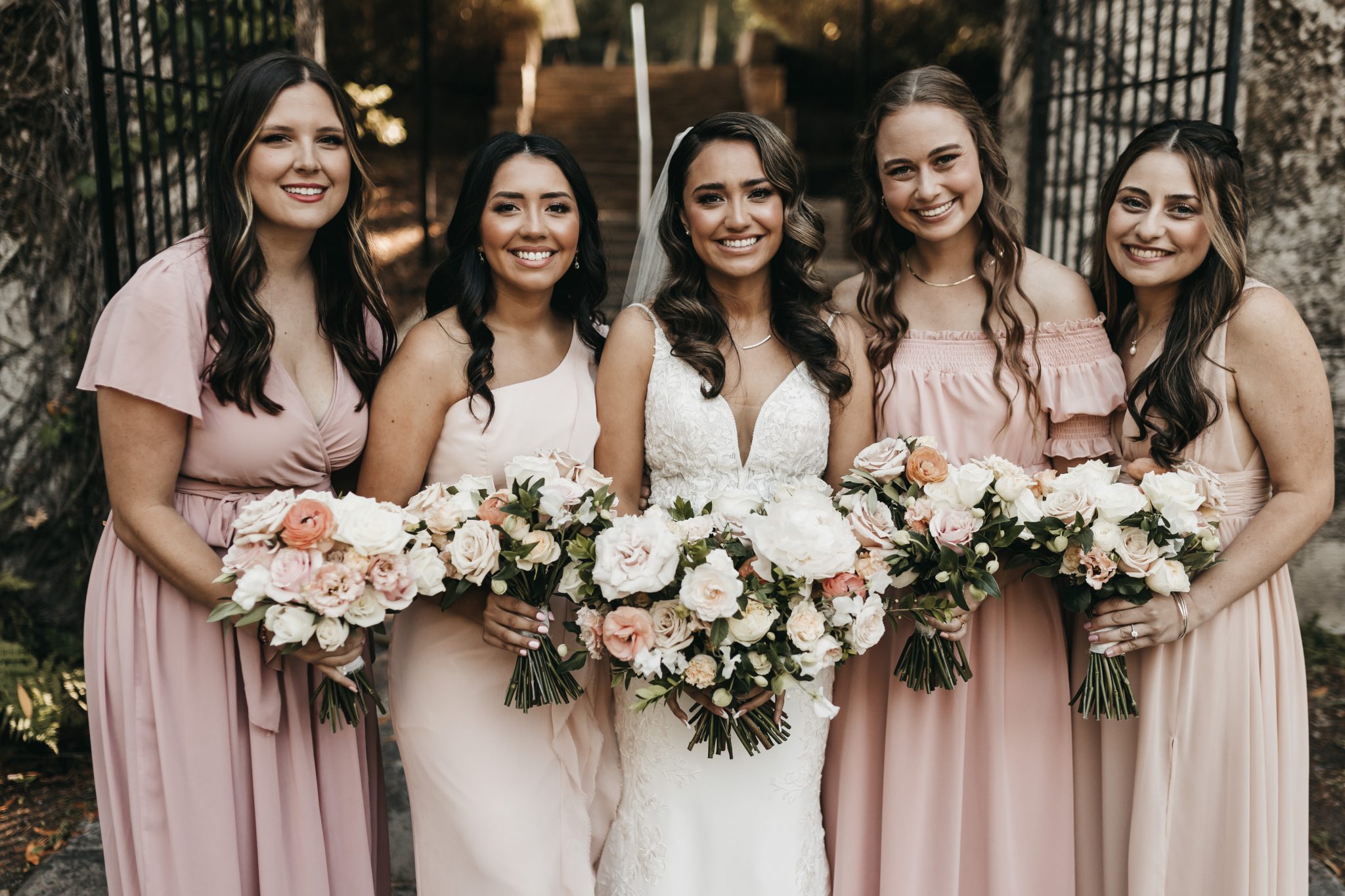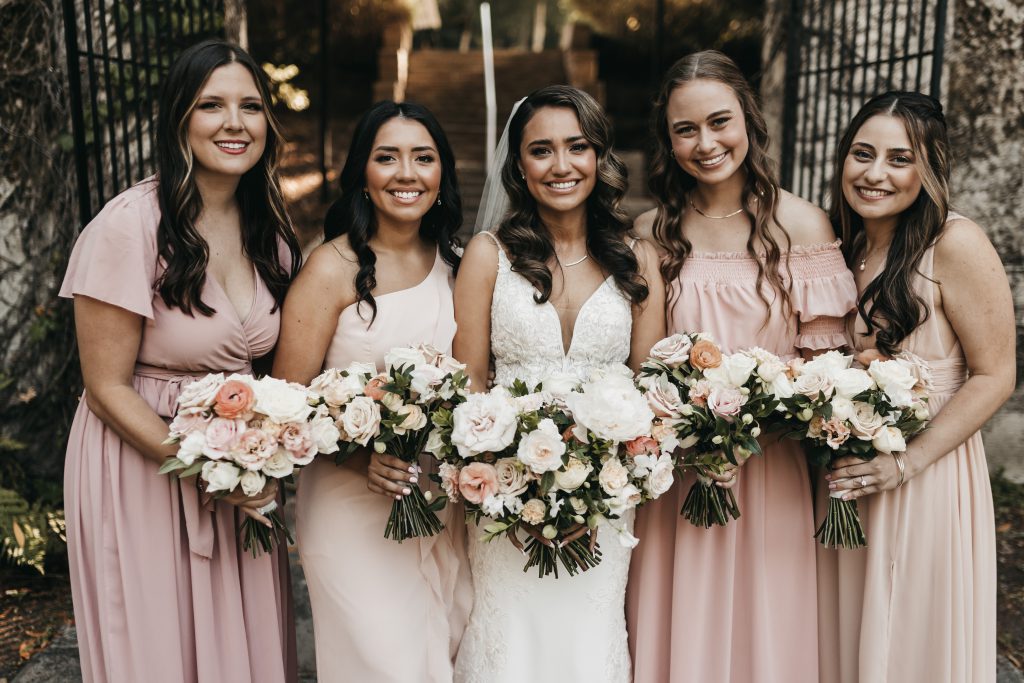 The bridal bouquet is one of the most important staple pieces as a stunning bride walks down the aisle on the big day. Paired with her gorgeous dress and complementing the decor of the wedding celebration, bridal bouquet is a perfect way to make a statement. After all, it's the last thing to carry before the wedding ring is placed on the finger. 
No doubt, that bridal bouquet is the most important floral arrangement for the wedding day. Do you like to watch British royal weddings? Throughout history, royal brides have both followed their predecessors' traditions, as well as created some of their own. And each option is just as stunning as the previous one. It is a great example how the whole world (and your family and friends) pay attention to the florals. On top of that, this shows why the bridal bouquet makes a statement and discussed long after the wedding day. 
When it comes to choosing a bridal bouquet for your San Francisco or Bay Area wedding, one of the first decisions you'll need to make is the color palette, shape and of course, size of the bouquet. Learn the unique characteristics and aesthetic goals of large, medium, and small bridal bouquets. In this blog post, we'll take a closer look at the different options available to brides in our San Francisco flower shop, and discuss the pros and cons of each wedding arrangement.
Top Bridal Bouquet Ideas: Small Wedding Bouquet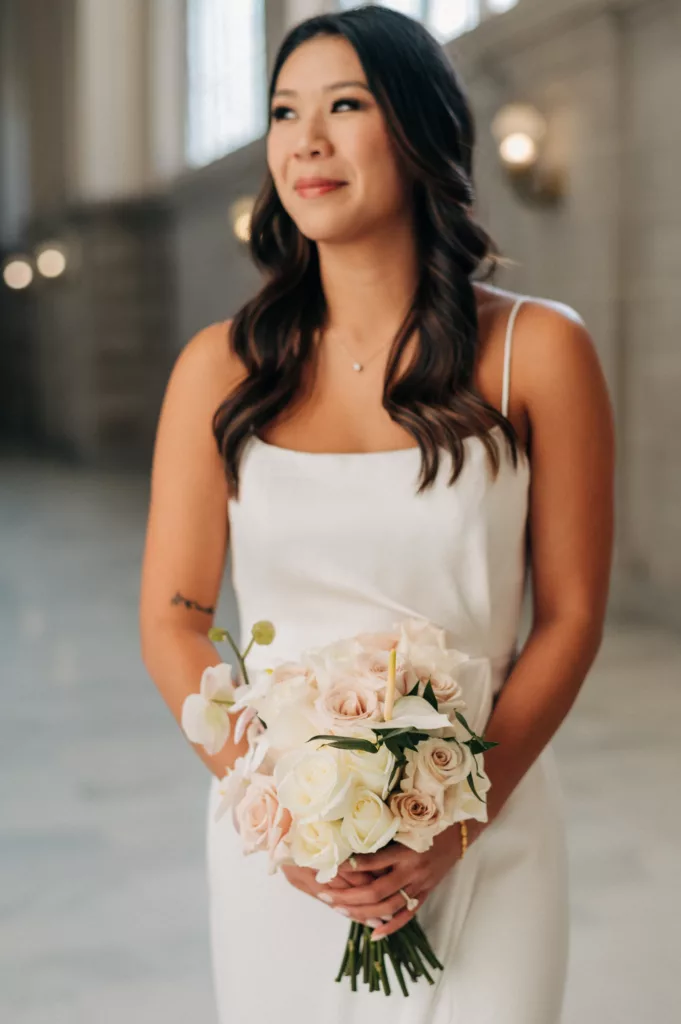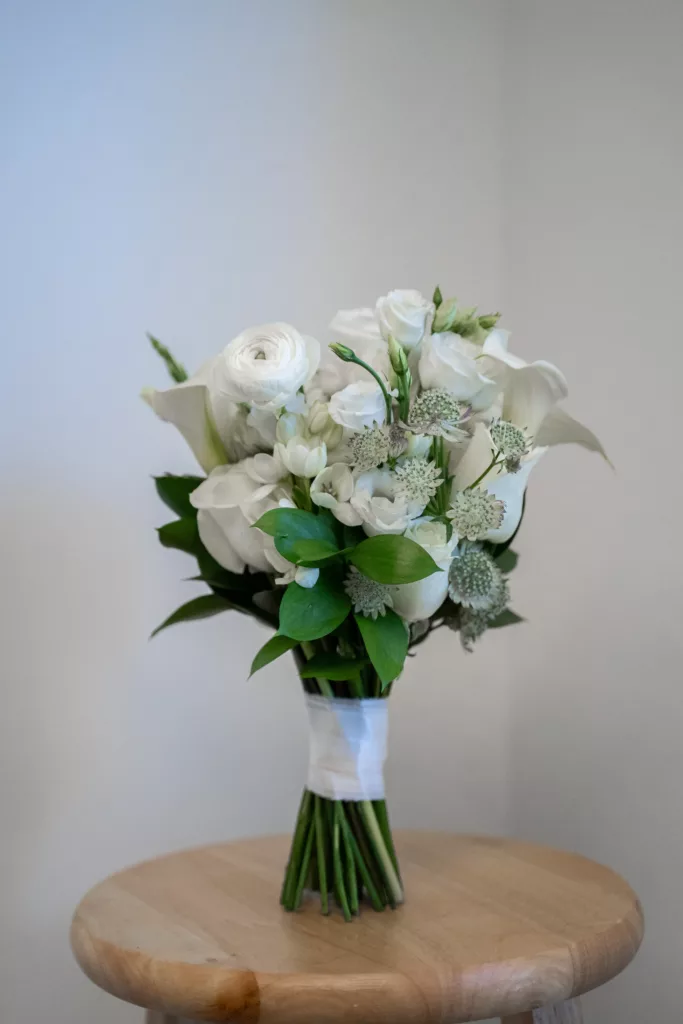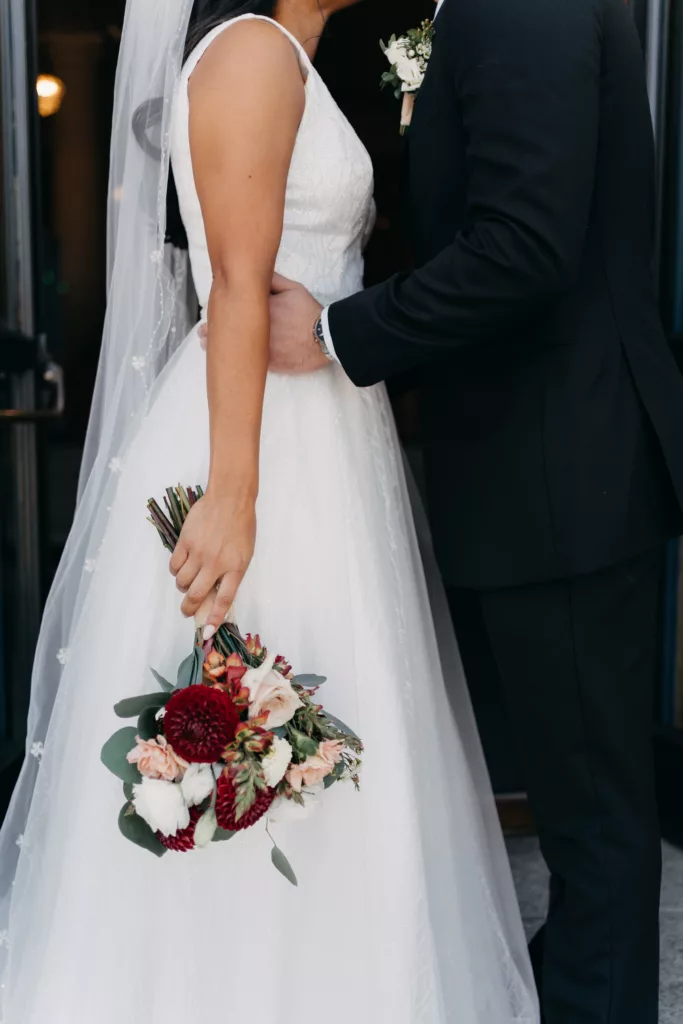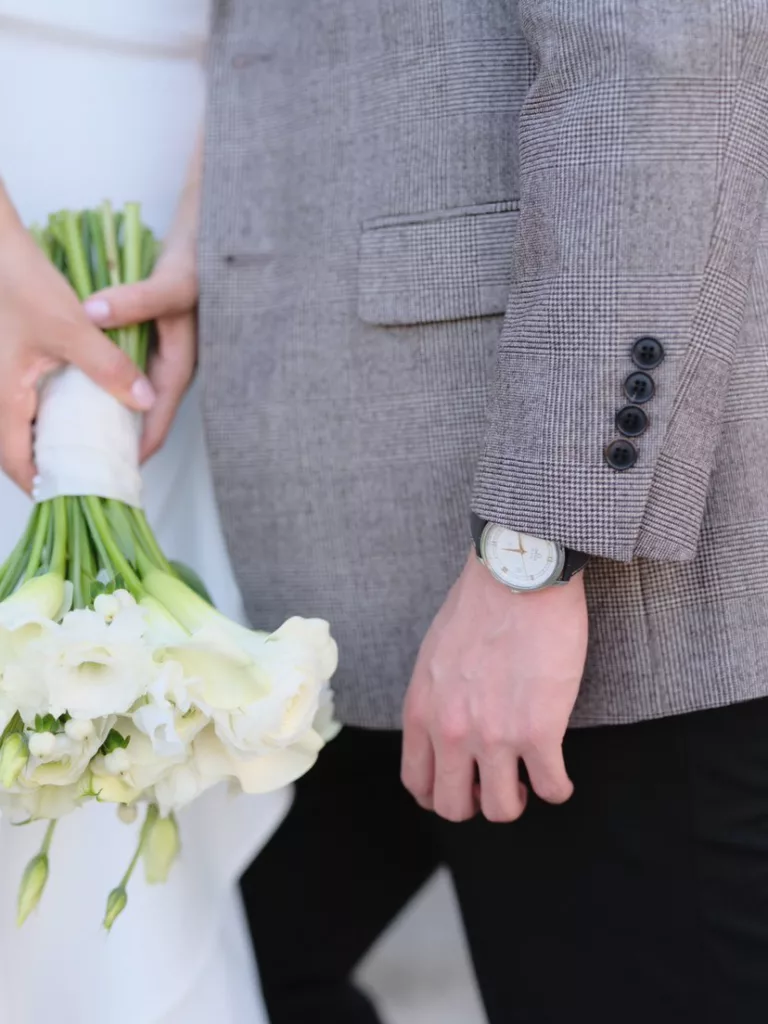 Small wedding bouquet is a great option for brides who want a more understated and minimalist look. They are typically smaller than medium or large bouquets, and can be designed with a wide variety of flowers and colors. A small bridal bouquet can be just as beautiful and elegant as a large one. In fact, a smaller bouquet can often be more practical and easier to carry, making it a great option for brides who want something that is both beautiful and functional. Imagine your wedding in a more casual or outdoor setting, such as a beach or park. Small wedding bouquet is convenient and we are sure, that you will have a lot of fun with it during the photoshoot or mingling with friends. 
Some popular options for small bridal bouquets include roses, baby's breath, ranunculus, and calla lily. These flowers are known for their delicate appearance, which can add a touch of elegance and simplicity to a big and the most important day. Also, when it comes to the shape of the bridal bouquet, there are several different options. Some brides prefer a compact, round bouquet, while others prefer a more loose and more light look.
Another important consideration is the color of the flowers. While traditional white or cream-colored flowers are still popular, many brides are now choosing bouquets in more vibrant colors such as pink, purple, and peach. This can add a pop of bright color to your overall wedding look and add a touch of personality to your bridal bouquet. Moreover, for a more rustic and natural look, you can add on more foliage – greenery or succulent. It might surprise you, but just a few twigs may completely change the look of the wedding flower arrangement.
However, the most important is to choose your wedding dress and overall wedding theme first. Even the most beautiful blooms should complement your wedding gown and not to stand along as separate piece of art. With a little bit of creativity of our San Francisco florist and the right choice of California flowers, you can create a bouquet that is both gorgeous and functional, and will be a treasured keepsake of your special wedding day. 
Finding the Right size for Your Wedding Day: Medium Bridal Bouquet

Medium bridal bouquets are a versatile option that can be tailored to suit a wide range of wedding styles. This size of the wedding bouquet is an excellent option for brides who want something that is both elegant and striking. It offers the perfect balance between a small, understated bouquet and a large one. On top of that, it's perfect for outdoor and indoor weddings and for brides of different heights. It's also easy to handle and can be held in one hand or both, giving you the freedom to pose with your bouquet in different ways for your wedding photos.
When it comes to choosing the flowers for your medium-sized bouquet, there are many options to choose from. Some popular choices include hydrangeas, garden roses, and lisianthus. These flowers offer a beautiful blend of texture and color to create a stunning bouquet.
One of the key considerations when choosing a medium bridal bouquet is the shape and style of the bouquet. A round bouquet is a classic and timeless choice. While a loose and cascading bouquet can add a more romantic and bohemian touch. Our San Francisco wedding florist recommends that this size of the bouquet also allows you to have a combination of different flowers and colors, this can add depth, dimension, and unique touch to your bouquet.
A medium-sized bridal bouquet is a beautiful and elegant choice for any bride. With the right selection of flowers, style, and embellishments, you can create a bouquet that is both striking and practical and will be a lasting reminder of your special day.
Large Bridal Bouquets for the Bold and Stunning Bride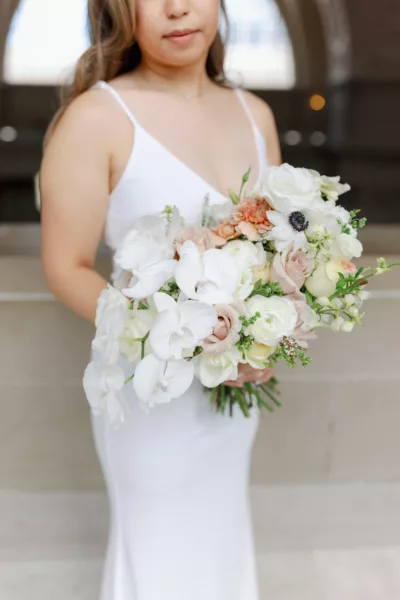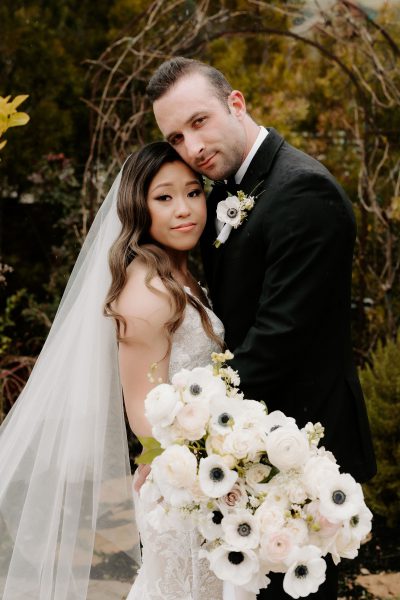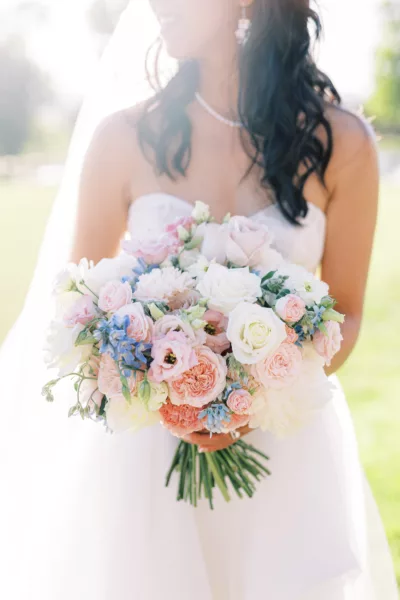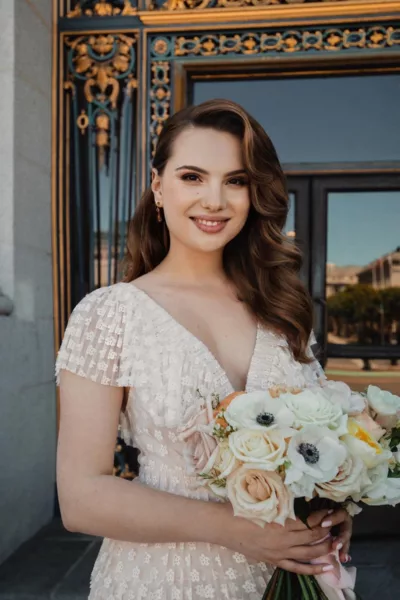 Large bridal bouquets are a popular choice among brides who want to make a bold statement on their wedding day. They are typically larger than medium or small bouquets, and can be designed with a wide variety of flowers, their colors, shapes and sizes. Some popular options for large bouquets include peonies – this is a wonderful choice, especially when they are in season. Your large wedding bouquet will not only stand out and complement your wedding dress, but it will also envelop you in a luxurious aura of sweet fragrances as you hold it. Roses and ranunculus are also known for their large blooms and lush, full appearance, which can add a touch of elegance and drama to a wedding. Our San Francisco florist loves adding a luxurious branch of orchids to the large wedding bouquet – it looks absolutely stunning and makes the event even more opulent. But probably you are dreaming about sunflowers or other extravagant flowers for your wedding bouquet? Share your ideas with our San Francisco flower shop, and we will make your dream wedding come true.
Large bridal bouquet can be a great choice for those who want to make a fashion statement with their wedding attire. The size of the bouquet and flowers of the flower arrangement can complement the bride's gown and add a touch of glamor to the overall look.
But please note, that large bridal bouquets can also be quite heavy and difficult to hold, especially if you're not used to carrying large flower arrangements. If you are planning a long photo session, probably,  you would lean forward to a medium wedding bouquet. The large bridal bouquet, at the same time, is perfect for the City Hall ceremonies. The San Francisco City Hall has this sense of grandeur and requires a large bridal arrangement. If it is too big, you can have some rest in between the wedding photo session and have a truly remarkable image for the family album. 
Double the Love: Exquisite Wedding Bouquets for Two Brides
Our San Francisco flower shop understands the unique needs of all couples. Therefore we're excited that you can always order bridal bouquets for two brides on their special day. Each bridal bouquet is carefully crafted with a stunning array of handpicked blooms that are artfully arranged to create a wonderful visual display. The combination of colors, textures, and fragrance is designed to evoke a sense of joy and happiness. We are sure, that it is perfect for a celebration of love and commitment.
Making order is easy: choose the package with the small, medium or large bridal bouquet and use the code "BOUQUETONLY" upon check out. The cost of the wedding boutonniere will be waived. You can choose any combination of sizes that you want. So what bouquets are you ordering today?
The size of the wedding bouquet can make a statement and is sure to make a lasting impression in your wedding photos. With the right selection of flowers, style, and embellishments, you can create a bouquet that is both striking and memorable and will be a lasting reminder of your special day.