Description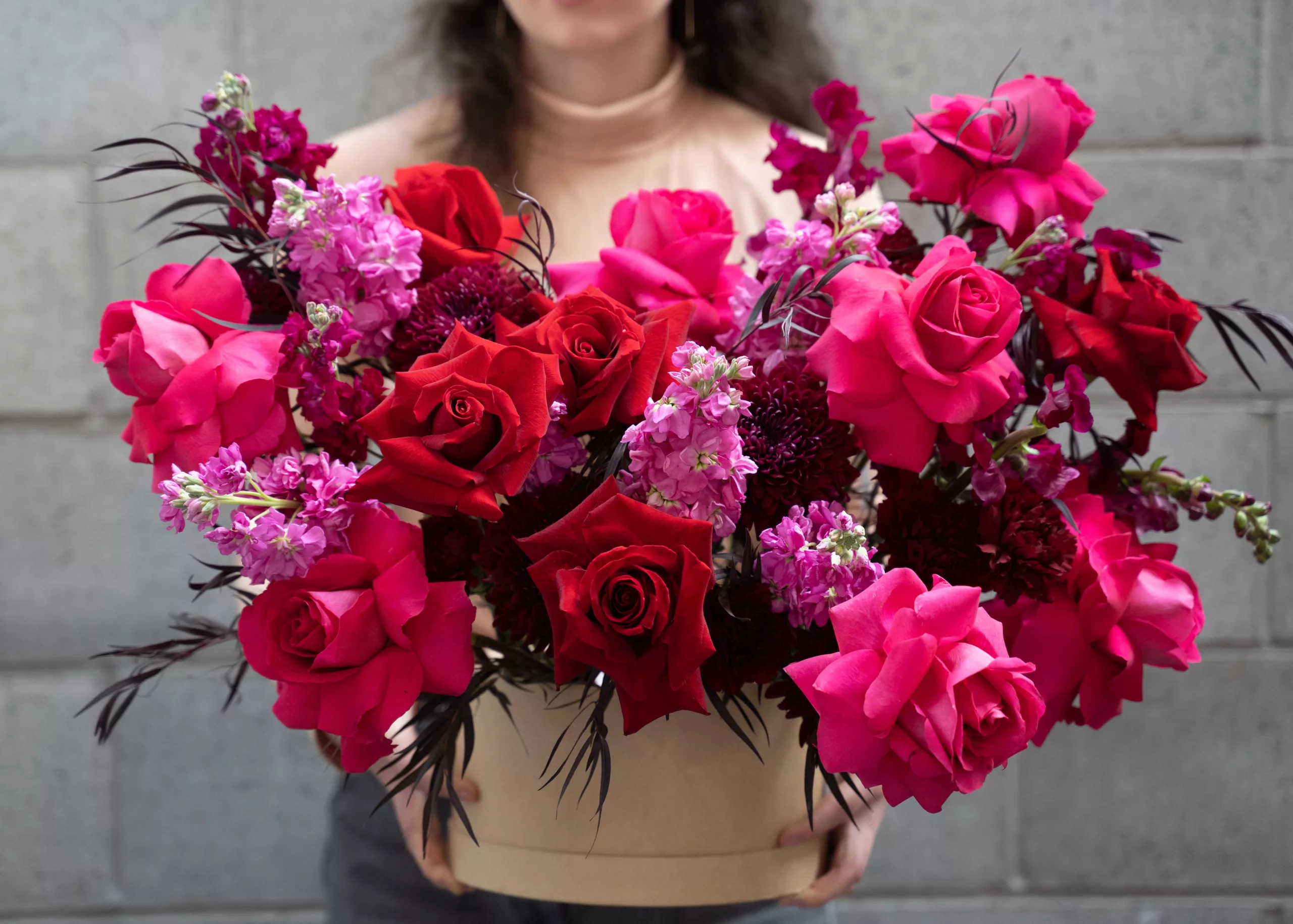 "Sleepless in San Francisco" is a luxury Valentine's red rose flower Bloom Box. You cannot think of a more impressive flower arrangement that is perfect for Valentine's Day. The arrangement features an abundance of lush, deep red and dark pink roses that are accented with delicate foliage. These Valentine's roses are arranged in a stylish flower bloom box, allowing the beauty of the flowers to impress your loved ones as long as possible.
The name "Sleepless in San Francisco" evokes feelings of romance and passion, making it the perfect Valentine's gift for people you treasure the most. The rich red color of the roses symbolizes love and passion, making this arrangement the perfect way to express your feelings.
The flowers are hand-picked by our expert San Francisco florist, ensuring that each and every rose is of the highest quality. This outstanding red rose Bloom Box is carefully arranged to ensure that the flowers are displayed at their best. This exquisite arrangement would make a great centerpiece for a romantic dinner or surprise delivery for the Valentine's Day. 
In addition, We deliver in San Francisco and Bay Area with love and always on time. 
With its timeless beauty and classic style, "Sleepless in San Francisco" is a perfect Valentine's gift that will be treasured for years to come. This flower arrangement is a beautiful way to show your love and affection, and will be a lasting reminder of your feelings for your loved one. Order today and make celebration of your Valentine's Day truly unforgettable.